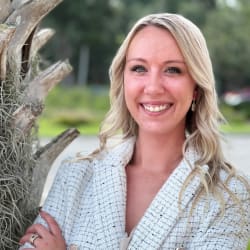 Community Manager
Dallas is originally from California and has been living in Beaufort, SC since 2014. She has an associate degree in General Education and Business Management, as well as certificates in Accounting and in Criminal Justice. She is also pursuing her master's degree in Business Management. Dallas has been in the property management industry since 2012 and was promoted to Community Manager in 2019. During her free time, she enjoys spending time with her husband fishing and traveling. She has two adorable dogs, an old English Bulldog named Tank and a chocolate Lab named Jessie.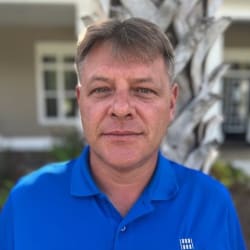 Service Manager
Brian joined HHHunt as a member of the Abberly Pointe team in October 2013 with more than 13 years industry experience. He and his family are originally from Wisconsin and decided to make Beaufort their home after serving 13 years in the Marine Corps. Brian graduated from Park University with a degree in Business Management and holds his HVAC certifications, and is a Certified Pool Operator. Brian is the Treasurer for the Beaufort County Apartment Association and spends much of his free time volunteering with the Boy Scouts of America.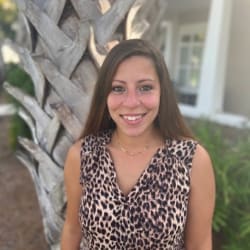 Assistant Community Manager
Originally from Maine, Ashley relocated to Beaufort in 2022 and joined the Abberly Pointe Team in August 2022. Having been a waitress and an automobile shop accountant, customer service is one of her key qualities. During her time off, Ashley has a wonderful family with whom she loves spending time. She also enjoys site seeing, practicing yoga, listening to music, and reading.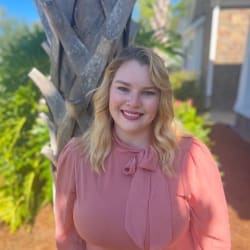 Leasing Consultant
Bailee is originally from Columbus, Ohio, but after vacationing here over the years, quickly found that she was in love with Beaufort. She joined our Abberly Pointe Team as a Leasing Consultant in October 2022. Bailee has been in the property management industry since 2017 and it is still her passion today. She is pursuing her associates degree in arts and sciences through OSU (Go Bucks!) with an anticipated completion date of 2023. In her free time, Bailee enjoys taking her Huskey, Nala, for walks, singing karaoke and going fishing.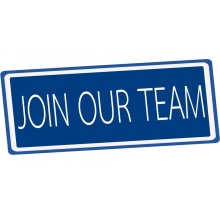 Service Technician
We are looking for a genuine, motivated, and driven team member to join our Apartment Living team as a Service Technician. Click here to learn more about this great opportunity!
Service Technician
Originally from Ohio, Mike moved to Beaufort, SC in January 2022 and joined the Abberly Pointe Team. When not fulling his passion in customer service he enjoys spending time at the gym and with his border collie/shar-pei mix, Bear. He is also an avid reader and enjoys spending time outside.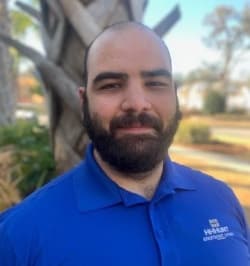 Testimonials
The management staff is extremely friendly and always makes you feel comfortable when interacted with. From our initial contact up to today, they are great to work with and immediately take care of any problems that arise.
Absolutely phenomenal office and maintenance staff! They have always gone above and beyond for me!
Just want to say that the management is amazing. They are professional, and are always ready to help. They go above and beyond everyday to ensure that everything is taken care of and do a great job at interacting with the residents.
The maintenance staff here is the number one reason I have never considered moving to another apartment complex. They are the best group of guys I have ever relied on, and I am in my 50's and have been renting my whole life. They are truly exceptional! The office staff here are also exceptional, they care about this community and keep things running smooth!
They are doing a great job. They call me by my first name. I feel like they have known me forever.
Fast, prompt response to service request and quick resolution. I am very impressed thus far! Keep up the good work maintenance team, I appreciate your dedication.
Everything was done with a smile and super fast!
Very nice and competent staff at Abberly Pointe.
Our dryer was not working the first weekend. This was Sunday afternoon, but the maintenance man came ASAP, was professional, and so pleasant. He fixed the problem right away. We were so impressed. Thank you.
Wonderful experience! The guys were efficient and knowledgeable and pleasant!
Give it an A+. Clean and well laid out apartment and complex. W/D comes with the unit which is so helpful. Front office staff is the best; very friendly and ALWAYS wanting to help it's residents. It's incredible how well they support the residents.
We moved from NJ 7 months ago. Thank God we found Abberly Pointe. Mindy helped us so much with our application and lease. We love living here .The apartment is perfect for us. The Clubhouse is setup nicely, and the pool area is beautiful. The staff is friendly and very helpful
I relocated to Beaufort from Wichita, KS. Tori and all the ladies went above and beyond by making my transition so smooth! I was very nervous and anxious about my move. Tori was there to answer all my questions and went above and beyond to make sure everything was taken care of! Abberly Pointe Apartments are phenomenal! Spacious and wonderful amenities! I feel beyond blessed to have found my perfect home at Abberly Pointe
Should you need anything the staff is very responsive to those needs. The staff is always putting the resident, and the residents needs, above all else.
My family and I lived here for three years and loved it! The leasing staff members are professional and always helpful. The maintenance crew were very responsive and got things fixed as soon as they could. Overall, we loved our experience living there and recommend to live there. They are military friendly!!
Price wise the apartment seems reasonable and has a great location. Great Place to live and should definitely make it a place to visit to see if right for yourself.